We are a state-of-the-art medical detox facility and residential drug and alcohol treatment center. Our facility features 21,000 sq ft of fully renovated space. The building is located on 8.4 acres, surrounded by nature and peace with beautiful views of the lake. You might say recovery comes naturally when you're here.
Our Story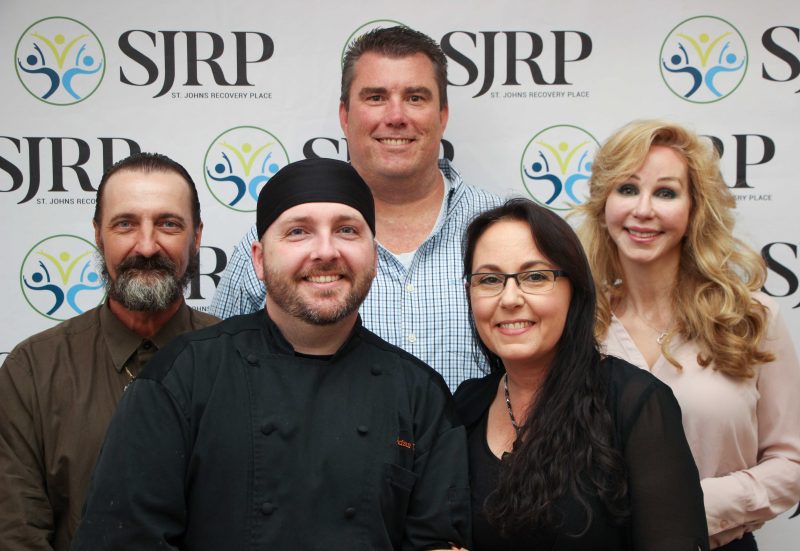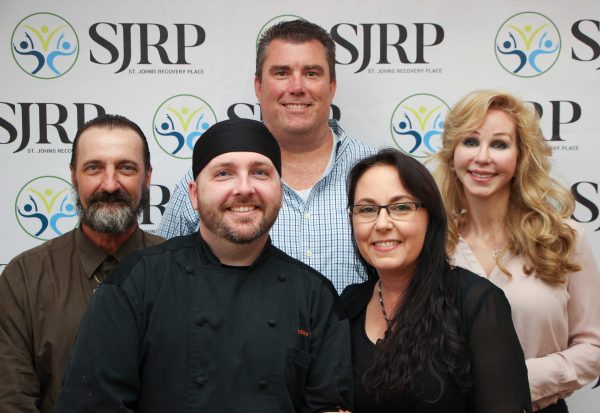 In the early stages of developing St John's Recovery Place, we put a lot of thought into the location and the environment in which we thought would be most beneficial. Our qualified professionals have years of experience in the addiction treatment field and have seen first hand the dos and don'ts of the Florida drug and alcohol rehab industry. Starting fresh we knew that we wanted to separate ourselves from the pack and truly make a difference in the lives of people suffering from drug and alcohol addiction.
We found an amazingly beautiful part of Florida in Crescent City along the St. John's River. After laying out our goal and long-term vision for what we wanted our treatment to stand for, we knew that we found the perfect place. St. John's Recovery Place sits on 8 acres of beautiful vegetation and is surrounded by peaceful trees and wild flowers. Crescent City, is a small town with less than 2,000 people populating the area and is nestled between two beautiful lakes in rural, and undeveloped, untouched Florida.
From cities throughout the country with an overwhelming amount of buildings stacked on top of each other, tons of lights and loud street corners, to a safe, quiet and private facility in the middle of Central Florida. We have found a treatment sanctuary, ideal for a recovering environment. It may sound a bit cliché, but even the air is fresher and the stars are brighter here.
Words can not even express the gratitude I have for SJRP.  I am a new woman today with a second chance on life. I am beyond grateful, especially for Cat and the staff who loved me back to life. A lot of discovery about myself took place at SJRP so that a lot of recovery can start. Love you all.
To Empower, To Provide, To Teach. To Inspire, To Give, To Lead, and To Rebuild
"Our Vision is to be leaders of the highest quality facility using both holistic and innovative technologies. By creating a peaceful and serene environment with versatile treatment programs and multidimensional therapies we strive to successfully rebuild and potentially save lives."
Welcome Letter from the Chief Operating Officer
Dear New Clients,
On behalf of the entire staff I would like to welcome you to St. John's Recovery Place. It is my sincere hope this positive decision will mark the beginning of a fulfilling life free from the pain of active addiction. Thank you for beginning the start of continuous recovery with us.
Regardless of the degree to which a person's life has been affected by the disease of addiction, the decision to enter treatment is rarely an easy one and I commend you for taking this difficult and meaningful step. I can assure you the entire staff of St. John's Recovery Place appreciates the effort you are making and will work diligently to ensure you receive nothing but the very best care.
At St. John's Recovery Place, we understand addiction is a disease which affects an individual's brain as well as his or her behavior and that years of active addiction can bring about emotional anguish, negative consequences, and problems. There will be times when you will feel challenged and uncomfortable, as well as times when you will feel supported and confident. These thoughts and feelings may happen in the same day, even the same hour. Know that these are normal emotions during a treatment experience and we are here to guide you through every step.
With ongoing abstinence and the application of Recovery Principles you will learn you can begin to put your life back in order. With each additional day of sober living you will find you are more and more capable of dealing with life. You will discover that you are beginning to experience the joy of recovery.
On behalf of the entire St. John's Recovery Place staff, I wish nothing but the best for you and your loved ones. You are on your way to recovery and we are honored to be assisting you.
Sincerely,
Michelle Smith


Michelle Smith
Chief Operating Officer
St. John's Recovery Place, LLC
1125 N Summit St, Crescent City, FL 32112
GET HELP NOW!
We treat a wide range addiction and behavioral health conditions including dual diagnosis, drug addiction and alcoholism. We are here for you 24 hours a day, 7 days a week.