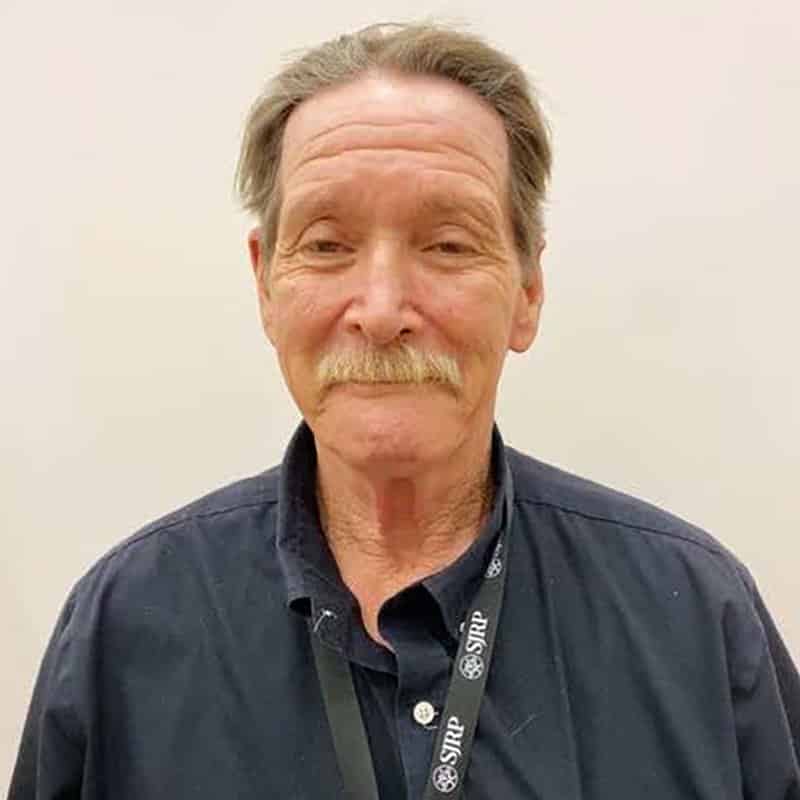 Robert "Bob" Boutchyard
Director of Dietary Services
Bob grew up in Fredericksburg, Virginia which is nestled just under Washington, DC. This is where Bob began learning the art of cooking. Bob's mother taught him how to cook Southern Cuisine. With her rich history and knowledge of Culinary Arts, she passed everything that she knew down to her son, Bob.
After the age of 18, Bob embarked on a new journey from VA to Miami where he spent much of his time perfecting his art of many different culinary cuisines. With over 15 years in the industry we are honored to have Bob as our personal Chef/Baker and the Director of Dietary Services. Bob is known here as the "Food Wizard"! He earned that title because of his vast experience in the art of cooking and plating expertise.
Bob also has many years of experience as a Caterer and worked in many different widely known restaurants in Miami. After perfecting his Art, Bob moved to Crescent City Florida and continued working in the Food Industry. It is there that he earned his Certificates.  Bob is capable of creating the most delicious cuisines from Southern Style Cuisine, Mexican Cuisine, Italian Cuisine, Cajun Cuisine, Soul Food Cuisine, Oriental Cuisine, Vegetarian Cuisine and American Classics.
We are very fortunate to have Bob aboard our team and share his Culinary Expertise with our Clients and Staff. Our clients absolutely enjoy the meals that he prepares for them and many have become more open about eating different varieties of food that they had never eaten before.