Florida Addiction Inpatient Treatment
Continue Your Journey To Recovery.
Call or text us today!
Learn about the inpatient drug & alcohol rehab programs at St. John's Recovery Place and find out if our Florida treatment center is right for you or someone you love.
Please fill out the form to get started or give us a call.
We are here for you 24 hours a day, 7 days a week.
Experience Real Recovery.
What Our Clients Say About Us
Don't just take our word for it, read what others say about our Florida rehab program! Whether speaking to past clients, current inpatient residents, staff members, or other businesses and their professionals, SJRP Florida drug rehab has received praise and glowing reviews from almost everyone they encounter.
The Cost of Treatment Shouldn't Be a Burden We Accept Most Health Insurance Plans
Many clients are surprised at how affordable their treatment is with the help of their health insurance. At our addiction and recovery center, the goal is to make sure that anyone who needs treatment for drug or alcohol addiction can get help. Find out if your insurance covers our Florida drug and alcohol rehab center. Click the Verify Online button below to get started.
Easy No Obligation Insurance Benefits Check
It's easy to verify your insurance online – find out if our Florida recovery center accepts your insurance. Click "Verify Online" now to get started.
The Best In-Network Inpatient Drug and Alcohol Addiction Rehab in Florida
Living with an addiction to drugs or alcohol may leave you feeling trapped like there's no way out, but we promise, there is! Just check out the success stories from past clients at St. John's Recovery Place in Florida.
Rehab may be your last resort after a medical emergency, but the treatment here is so welcoming and life-changing that you'll wonder why you didn't decide to get help sooner.
Whether you need full-time rehabilitation at a residential addiction treatment center for 30-days or more is not something you can determine on your own – especially if your dependence on drugs or alcohol clouds your better judgment.
The decision to commit to an inpatient rehab program isn't about what you want but what you need. Sometimes you cannot face the challenge of recovery without around-the-clock support and consistent guidance and therapy provided by a residential treatment program.
At St. John's Recovery Place, addiction and recovery are a team effort because we KNOW how hard it is to achieve the ultimate goal of long-term sober life, as most of us were once in your shoes.
Levels of Care at our Residential Treatment Center
Selecting the most appropriate level of care is an essential element of your recovery process. While the level of care is often influenced by insurance coverage, at St. John's Recovery Place, we help you get the best and most appropriate level of care based on your medical needs.
An admissions coordinator will perform a confidential addiction screening and assessment when you call. The answers you provide are 100% personal, cannot be shared with anyone outside of our facility, and are solely for your benefit to help our medical team determine an appropriate recommendation for services to your insurance provider.
Learn more about how we perform our confidential addiction assessment and what it means to be screened by an admissions coordinator. Feel free to call our admissions team to discuss the process in detail.
Our Inpatient Rehab Center in Florida
Once a client has decided to work with St. John's Recovery Place through their recovery, it is time to work. The opportunities Florida department alcohol rehab centers present to clients are multi-tiered, with the unique ability to pass on a renewed sense of purpose, focus, and physical/mental improvement to a client.
The Sunshine State allows clients to acclimate to society in a better, warmer climate. Clients can spend more time connecting with friendlier and easygoing people and exercise outdoors for improved overall health and mood. So, what happens in inpatient alcohol rehab is the overall recovery in mind, spirit, and body.
Florida treatment centers like St. John's Recovery Place use holistic, complementary, alternative, and traditional therapies, paired with individual and group counseling, to help clients understand how they came to be here and why they must change. We help clients rebuild their lives gradually in recovery.
What You Will Love About SJRP Inpatient Rehab center
At SJRP, there are many things to love. We specifically tailor our drug addiction therapy programs based on your individual needs. Florida recovery clients appreciate the many different therapy types available at SJRP:
Our inpatient rehab facilities are well maintained and comfortable here, free of overwhelming clutter or distraction, and situated near a beautiful lake, with enough space to rest, relax and recover. SJRP is here to help you regain your life and relearn to love yourself.
Inpatient Addiction Treatment vs. Outpatient Programs
There are considerable differences between the two, and deciding depends on your addiction level. Some differences include:
Living Arrangements
Inpatient alcohol treatment centers require that you live on their premises, while outpatient rehab patients can return home while not on treatment. While living at home seems better, 24/7 support helps you overcome severe drug or alcohol abuse. An inpatient program may also be better if you suffer from co-occurring underlying mental health issues.
Supervision and Care
Inpatient rehab offers 24/7 care and monitoring and is better if you can afford to be away for treatment or have severe addictions where you need to address co-occurring disorders. Outpatient rehab programs let you return home when your treatment is over and is a better option to tackle your drug abuse if you have to maintain a job and have responsibilities at home.
Intensity and Structure
as inpatient treatment is more intense and structured, people with severe addictions respond better at an inpatient treatment center. However, it's better to discuss your options with your drug addiction treatment provider before deciding.
Social Functioning
With its 24/7 monitoring and care, inpatient programs keep patients away from triggers. Even if they leave the facility, they will remain in contact with a counselor or psychiatrist, helping their self-control. Outpatient centers, however, let patients return home and function in society.
Length of Treatment
Inpatient programs generally last longer, between 28 to 90 days, while outpatient programs can be a few hours a day, once or twice a week, or daily visits.
Inpatient Drug & Alcohol Addiction Treatment Programs
Inpatient programs offer the attention and support needed to combat substance addiction and recover from a depressed state of mind. It may make some unfamiliar with the program a bit nervous.
Depending on the severity of the addiction, clients stay at the facility for at least ten days, letting clients disconnect from the environment that may have led them to their addiction. Clients have a better chance of fighting their addiction and practicing coping mechanisms in a healthy and safe environment. Our facility professionals specialize in addiction and relapse prevention for a lifelong road to sobriety.
With 24 hours medical care, clients can rest assured they are in good hands. Our state-of-the-art facility offers comfortable, modern rooms with a flat-screen TV, memory foam mattress, and pillows.
Throughout their stay, clients' treatment plans continuously change as they change. While in inpatient treatment, clients will have tremendous improvements in their social, psychological, and emotional states, leading to changes in their personalized treatment plan.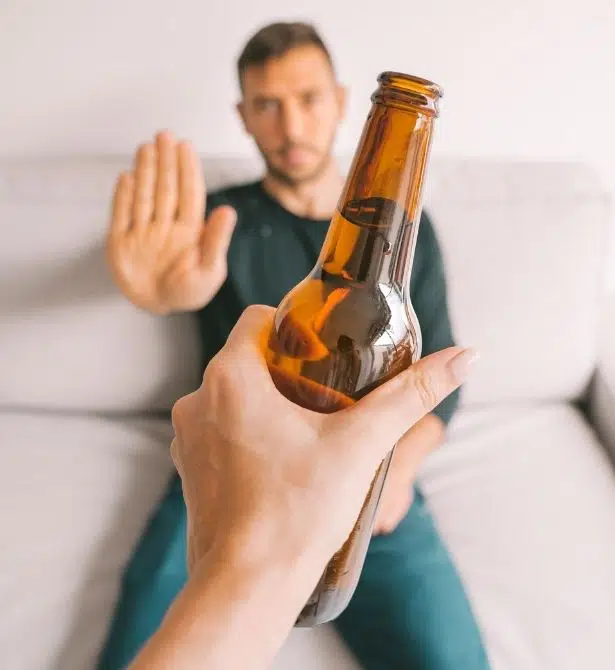 Since battling addiction is in stages, each stage must have a treatment plan suiting the individual's needs. While experiencing intensified withdrawal symptoms, one should be under medical supervision to ensure the proper treatment, medication, and care.
Each addictive substance has different withdrawal symptoms, some being more severe than others. However, some withdrawal symptoms like heart attack, seizures, difficulty breathing, and hallucinations can be fatal, making around-the-clock medical attention essential.
Inpatient Residential Treatment or recovery programs assist severe addictions in a controlled environment. With 24-hour medical supervision, clients are monitored and surrounded by caring medical professionals in an encouraging and supportive environment.
Why Choose Inpatient Substance Abuse Treatment?
You might have multiple reasons to choose or avoid inpatient treatment, depending on the differences each person experiences at different stages of the addiction recovery process.
There are many reasons to consider inpatient drug rehab. Florida clients often mention the following guiding factors in choosing inpatient rehabilitation:
You attempted outpatient drug or alcohol addiction program treatment that did not work.
You struggle with co-occurring conditions such as depression or anxiety and addiction to drugs or alcohol.
Your living situation makes it difficult for you to stay away from drugs or alcohol. This is common, so don't be afraid to seek help.
You realize that you need to spend some time away, focusing on yourself, to heal.
According to the National Institute on Drug Abuse, treatment for drug or alcohol addiction generally requires involvement in inpatient rehab or outpatient rehab for 90 days or more. Most clients agree it's most effective and conducive to recovery.
Most insurance companies will only cover 28-30 days of inpatient treatment regardless of the severity of addiction, past treatment, or other circumstances. This is why most residential rehab centers begin with a 30-day rehab program.
At St. John's Recovery Place, we work with your insurance company to get the maximum benefit period for your treatment based on individual needs, insurance providers, and other factors.
Regardless of how long you remain in our inpatient treatment facility, we will provide appropriate transitional care planning to ensure your best chance for success in recovery after your discharge with follow-up care. Your total treatment period thus lasts at least 90 days.
Inpatient drug rehab is an integral part of all rehab centers in Florida, similar to inpatient addiction treatment options. Inpatient addiction treatment can be short-term or long-term, with the client remaining on facility grounds through their treatment program.
Florida rehab and substance abuse inpatient treatment centers involve clients in a personalized care program based on their individual needs. These programs include counseling, individual therapy, group therapy, and several other medically assisted or holistic alternative and complimentary services.
SJRP's approach to recovery is the best way to treat substance abuse and ensure clients get the specialized care they need.
Treat Mental Health Disorders at St. John's Recovery Place Florida
We have an efficient mental health services administration team to help treat any underlying mental health issues you may have through a dual diagnosis treatment. Our health care providers help you overcome conditions like bipolar disorder and post-traumatic stress disorder with minimal drug use and customized care based on evidence-based and innovative holistic therapy.
We mainly specialize in treating patients suffering from co-occurring mental health disorders. At St. John's Recovery Place, our staff understands your problem and accordingly pairs you with a clinical professional, counselors, and staff who stick with you through your journey.
Your SJRP Rehab Team
Here at SJRP, your inpatient recovery team consists of various well-trained and capable individuals. Primarily, your team will consist of a specialized addiction nurse and licensed mental health counselor, or LMHC for short.
Your LMHC will be there to help you through your counseling sessions, helping you learn the reasons for the spiraling of your addiction and how to overcome it slowly.
Your licensed addiction nurse will help you manage your medications and overall health and monitor your vital signs throughout your stay. They assess your strengths and weaknesses throughout your recovery and answer any questions you may have about your unique recovery program.
Other trained counselors, therapists, and medically licensed individuals with specific care to aid you in your recovery.
At SJRP, our professionals work to support you during your inpatient recovery program and help you move into the next step of your journey by balancing your life with a solid support system, both at home and in a recovery facility.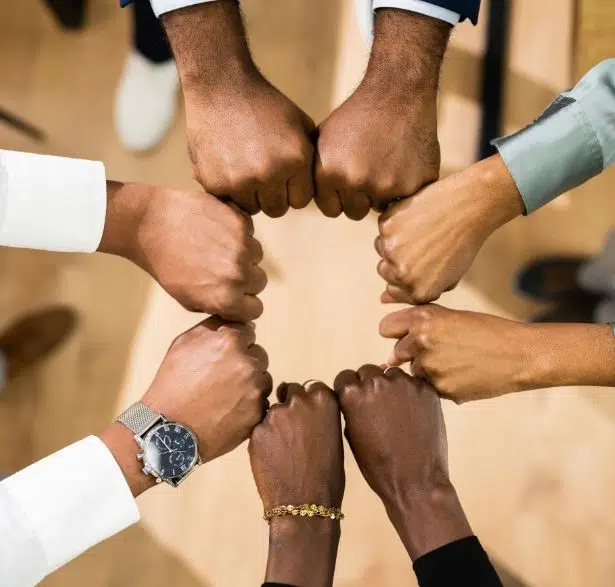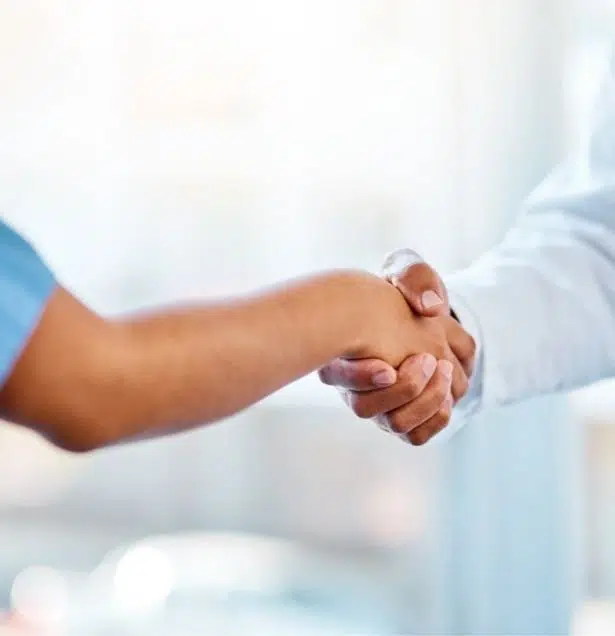 How Inpatient Addiction Treatment Works at SJRP
To begin any inpatient drug rehab programs here at SJRP, a patient must first prepare themselves to undergo the admission process. The admission process will involve:
Welcoming you to the facility
Completing your documentation and paperwork
Checking your insurance and payment methods
Taking you down to nursing to being checked out
Building a medication-assisted treatment plan specifically tailored to your needs.
During the admission period, SJRP staff help you and your family members with any questions you may have before beginning treatment. SJRP will also explain what to expect in inpatient rehab and ensure you are as comfortable as possible before starting.
Most Florida rehab facilities begin with a medically assisted detoxification period. The nursing staff will monitor you and your vital signs through withdrawal steps and symptoms.
We will then work with you through the psychological, emotional, social, and behavioral aspects of treatment to learn how to change their harmful behaviors and manage their stress level without turning toward substance abuse for 10 days.
SJRP – A FL Rehab Center for Your Recovery
Whether you are looking to find suitable inpatient rehab centers in Central, South, or Northern Florida, or comparing American addiction centers, SJRP is a leading recovery center in Florida. Our inpatient residential drug rehab programs ease as much discomfort as possible, giving you every possible opportunity to succeed. Rehab may feel like a last resort, but it is just the beginning, and we will be there to help you every step of the way!
FAQ
Experience Real Recovery.
We treat a wide range of addiction and behavioral health conditions including dual diagnosis, drug addiction and alcoholism. We accept most insurance carriers.
Call or text us today!