Jacksonville, FL Addiction Treatment Programs
Ever since the United States was born, drug and alcohol addictions have been a growing concern. Substance use disorders and addiction have become a growing epidemic in the U.S., in some states, more than others. Citizens fight against the daily influences of drugs and alcohol. In the city of Jacksonville, FL, the seriousness of the national drug epidemic situation floats close to the surface of local and national news.
The seriousness of the drug epidemic is widely understood within the State. And as a result, the State of Florida works diligently to provide as much support to individuals in need as possible. St. John's Recovery Place (SJRP), a drug and alcohol rehab center located near Jacksonville, Florida, citizens struggling with addiction can engage in healing therapy programs geared to help them recover holistically as one of the most traveled land, sea, and air States, Florida serves as the hub or illicit and prescription drug and alcohol movement in the nation. One of the most commonly trafficked substances being methamphetamines.
From the beaches to the cities surrounding the Crescent City, Florida area, SJRP provides residents struggling with addiction the quality holistic treatments they need. SJRP focuses on supporting clients through holistic recovery practices, encouraging residents to heal through natural connections, mindfulness practices, and authentic connections. No matter what you are struggling to overcome, through tender care, love, and undying support, SJRP can help you overcome addiction.
Contact Us
Call to speak with St. John's Recovery Place Admissions Team
(833) 397-3422
Start Your Journey to Recovery in 3- Easy Steps Contact Us
Contact us for your FREE one-on-one consultation. Your call is FREE and CONFIDENTIAL.
Verify Insurance
We'll verify your insurance. It's FAST and FREE. There's no obligation for treatment.

Begin Healing
You start your journey to healing and wellness. We'll keep your information private.
Millions of Americans struggle with substance use disorders, and thousands more work to confront the condition's underlying effects. As the nation has grown, so has the drug epidemic. But luckily, as the drug epidemic has grown and changed, so have addiction treatment centers. For many years the nation held a negative stigma against addiction and individuals who struggled with substance use disorders. Families were torn apart, and friends lost track of one another as society adopted the belief that individuals who struggled with substance abuse were lazy, despondent people who needed to be shown tough love to get their lives back together. But today, the world knows better. As a society, we understand that addiction is a disease of the mind that alters the way people think, act, and feel. It is a condition that needs diligent, quality treatment, support and care to overcome. But it is possible to overcome addiction.
The stigma against addiction changed, and thus the narrative of drug and alcohol rehab began to take form in a whole new light. Every drug and alcohol rehab is slightly different, but they all share the same overall goal; to help people recover their lives and heal from addiction daily. Here at St. John's Recovery Place, we offer our clients various treatment methods to choose from, each tailored to fit their specific needs. We even offer services to treat one of the most trafficked drugs in Florida's borders, meth. Addiction treatment centers in Jacksonville, FL, are many. Still, to ensure you get the best quality recovery services, SJRP is here to serve you.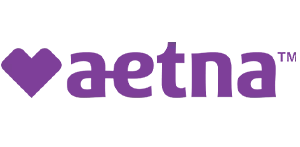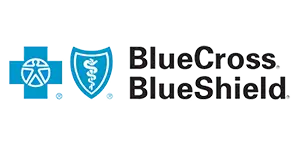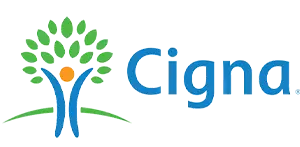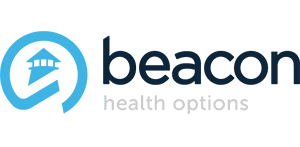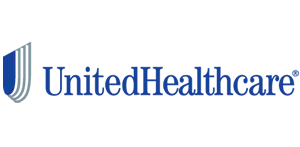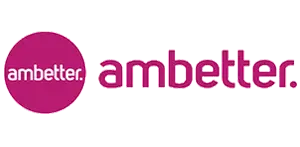 What You Need to Know About Methamphetamines
Methamphetamines, otherwise known as meth, is a powerful stimulant drug originally derived from its parent medication, amphetamines. Typically, meth is distributed in a white or off-white powder that can be placed into pill capsules or hardened into a rock-like (crystal) form. There are several ways someone can misuse methamphetamines, including:
Smoking
Snorting
Injecting
Ingesting
Typically, it is most common for people to either smoke or snort meth. Still, generally, the most popular form of use varies per region of use. Methamphetamines were originally developed to be distributed medically in inhalers and nasal decongestants for weight loss and short-term treatment for attention deficit hyperactivity disorder (ADHD). But since meth is a highly addictive central nervous system stimulant, it is never prescribed for long-term use.
To help people avoid falling into accidental meth addictions, methamphetamines classify under Schedule II substances, warning individuals of the medication's addictive qualities to inspire caution with use. There are many reasons why people come to misuse drugs or alcohol. Typically, people misuse methamphetamines to experience a rush of euphoria or feelings of well-being. But many adverse effects follow meth's initial feelings of euphoria.
The Effects of Methamphetamines
Methamphetamines are powerful central nervous system stimulants. They are fast-acting and potent. Even small doses can have a significant impact on anyone's individual system. As a result of this potency, methamphetamines were never meant for long-term use, only as a temporary aid to increase focus, wakefulness, activity, productivity, and support a healthier appetite. Unfortunately, many adverse effects can occur with methamphetamine use, especially when used incorrectly or recreationally. The short-term effects of meth include:
Euphoria
A rush of increased feelings of well-being
Increased respiration
Rapid or irregular heartbeat
Decreased appetite
Increased wakefulness
Increased activity
Increased focus
Increased attention
Decreased fatigue
Hyperthermia
These short-term symptoms can lead to long-term effects. The long-term effects of methamphetamine use or abuse are much more extensive than short-term symptoms. Since meth is a central nervous system stimulant that directly interacts with dopamine levels in the brain, chronic abusers may experience significant functional and molecular changes in the brain, including the inability to feel pleasure. Meth addiction is a chronic disease that holds a high potential for relapse. If addiction and relapse are not cared for properly, the effects of chronic use can be devastating. Some of the most common long-term side effects of chronic meth use include:
Weight loss
Addiction
Mood disturbances
Mouth and tooth issues
Memory loss
Violent or aggressive behavior
Inability to pay attention (easy to distract)
Psychosis
Paranoia
Hallucinations
Repetitive motor activity (twitching, shaking, impulsive continuous movement)
Changes in brain structure and functioning
Inability to feel pleasure (from dopamine burnout)
Inability to think clearly
Impaired motor skills
And this is only to name a few of the major problems that methamphetamine misuse can inspire in an individual's system. Addiction is a severe condition that requires patient, structure care to overcome. Luckily, SJRP is here to help with its meth addiction treatment center. Jacksonville, FL is one step closer to helping its community support its citizens working towards sobriety.
Drug and Alcohol Meth Addiction Treatment Centers in Jacksonville, Florida
There are thousands of drug and alcohol rehab facilities in the United States. These care facilities play an integral part in helping rebuild the millions of lives affected by addiction. Citizens who suffer from addiction and society at large can benefit from the services that drug and alcohol rehabs provide, helping to rebuild communities, relationships, and healthy productivity in individual lives. Despite the benefits that all drug and alcohol rehabs provide, not every treatment facility works the same. Some rehab centers may work better for specific individuals than others.
Here at St. John's Recovery Place, we dedicate our time to working against abuse trends in the U.S. At our rehab center, we offer all types of recovery services. We work with our meth addiction treatment center and programs to be customizable to each client, helping recover one life at a time. We do this by giving our clients the tools and opportunities they need to rebuild their relationships, lives, and heal emotionally and physically. Here at SJRP, we recognize how much of an effect addiction has on a person and how hard it can be to live with the disease and work to break free of its influences.
We know it is not an easy decision to enroll in a meth addiction treatment center. Jacksonville, FL, really can have some excellent opportunities and benefits to add to your recovery journey, though. Florida is one of the best places for you or your loved one to undergo addiction treatment. If you choose us to be your rehab center, we will be with you through every step of the recovery journey. Addiction may be a chronic disease that is hard to beat. Still, with our quality care and support, you can overcome your condition!
Meth Addiction Treatment Centers, Jacksonville, FL
If you or a loved one struggles with drug or alcohol abuse, you don't need to worry about not getting accepted in a rehab center due to lack of space or financing. There are thousands of drug and alcohol rehab centers in the country. And plenty of addiction rehab centers in Jacksonville, Florida, for you to choose from. Attending drug and alcohol rehab in Florida gives you a lot of added benefits and opportunities. Some of the greatest benefits of attending addiction treatment in Jacksonville, FL include:
The warm weather
The friendly people
The sunshine
The added opportunities to engage in physical activity and adventures year-round
Warm weather, sunlight, and friendly, supportive people make a world of difference in addiction rehab. In Florida, you will have more consistent opportunities to build healthier habits and hobbies to keep your mind off drugs and alcohol or using again. Of course, what works for one person may not work for everyone. But, there are still plenty of drug and alcohol rehabs in the Jacksonville area for you to research to make sure you find the right fit for you and your recovery needs. At SJRP, we work to design or rehab services around your specific condition and needs.
Substance use disorders are hard to live with and hard to fight against. Still, thousands of people decide every year in America to enroll in drug and alcohol rehab. Addiction is both physically and emotionally draining, painful, and exhausting. The condition is scary, overwhelming, and frustrating. Drug and alcohol rehab can also have its challenges. But despite the difficulties recovery brings, in Jacksonville, the well-being of the community as a whole is important to all residents. The community members have begun to rally around friends, family members, and even strangers battling addiction, using every opportunity they can to help support clients healthily work towards their recovery goals.
If you or a loved one struggles with substance abuse, you have the opportunity right now to engage in the Jacksonville community and heal. Whatever your situation maybe, if you have family near or far, if you are scared or unsure whether you will be able to form close connections with peers for support, or you just not sure what life might look like when you begin seeking help, the staff here at SJRP are here to support you and cheer you on through every setback and victory. You do not need to worry about fitting in at rehab, begging judged, or left behind. Here at St. John's, we work with you at your pace to triumph over recovery and its difficulties. Substance use disorders are life-altering, and treatment is scary, but we have your back at the end of the day. You are not alone in fighting this chronic illness, and the staff here at SJRP will do everything in their power to help you succeed. We want to see you get better for yourself so that you can go back to living the life you want, substance-free.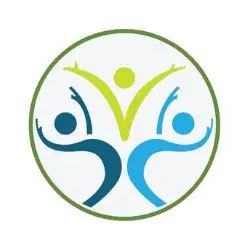 Medical Detox Programs
Safe, Compassionate Withdrawal Treatment When You Need It
Orlando Drug Detox
Detox in Orlando is much like medical detox in other states or communities. Orlando medical detox helps clients to work through the initial steps of their recovery journey. In Orlando, drug detox is a serious and often required first step before entering into an inpatient program. Orlando medical detoxes help clients remain abstinent for long enough to get their last drug dose out of their system, by alleviating withdrawal symptoms and eliminating drug cravings.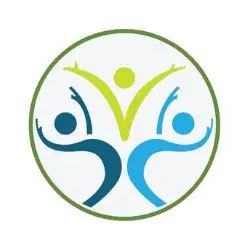 Residential Treatment Programs
Around-the-Clock Treatment and Monitoring for Your Safety and Security in Recovery
Inpatient Drug Rehab in Orlando
Orlando residential treatment is a program staple for drug treatment centers in Florida. These programs are popular for their intensive 24 hour care, and the opportunities they can provide clients with to experience new things and heal more holistically. Inpatient drug rehab in Orlando can be as long or short as you need, and the individual programs are normally tailored and designed to fit you specifically.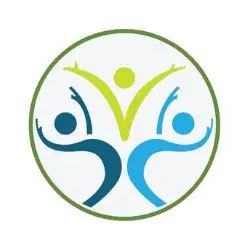 Partial Hospitalization Programs (PHP)
Daily Treatment in an Outpatient Program Where Support & Guidance Lead the Way to Recovery
PHP Programs in Orlando
Also known as PHP programs, these types of treatment plans are typically viewed as transitional treatment options, to either help clients move into a residential program, or from an inpatient to an outpatient program. Many rehabilitation centers in Orlando, Florida will recommend or provide a good PHP for you to try if you are in a transitionary period so that your care does not drop off suddenly and then restart suddenly again.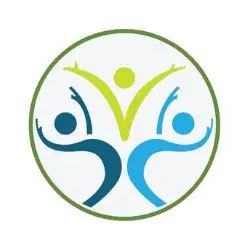 Intensive Outpatient Programs (IOP)
Interactive Group Therapy Programs & Support to Ensure Your Recovery from Addiction
Orlando IOP Programs
Intensive outpatient programs are very similar to outpatient treatment programs. Both programs are very similar to residential rehab, as they offer the same types of therapies, counselling opportunities and activities. But an IOP program is actually slightly more intense than an outpatient program, requiring more hours of sessions work, while also still giving clients more flexibility and freedom in their programs and daily lives.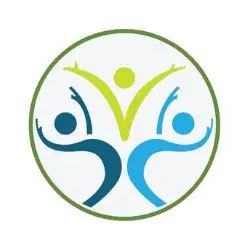 Outpatient Drug Rehab
Therapy and Support Provided on Your Time to Help You Achieve Recovery Success
Outpatient Drug and Alcohol Treatment in Orlando
Outpatient alcohol treatment in Orlando, just like outpatient drug treatment, is very much like inpatient rehab. These types of programs have a wide range of clients they can help. Typically clients in outpatient rehab programs have just finished an inpatient program, and may use this new program as a more flexible follow up to their original treatment. Although it has been noted that sometimes clients who suffer from less severe substance abuse tendencies, have sometimes entered straight into outpatient programs in order to continue living at home and going to work or school.
Local Communities Served by SJRP Drug & Alcohol Rehab in Jacksonville, FL
Importance of Meth Addiction Treatment and Drug Rehab
For many years society held a negative stigma against drugs, alcohol, and their chronic abusers. Individuals who suffered from addiction were thrown out of homes, lost friendships, and were forced to live as social exiles. But luckily, we have begun to grow as a society. As new research continues to unfold the mysteries on drug and alcohol addiction and the stigma against those who suffer, a new light has begun to shine. New knowledge has begun to spread, slowly banishing the old negative connotations of addiction as family, friends, and communities come together to rally around those citizens who need their support. As a result, communities in the Jacksonville area and around the country have begun to rebuild and strengthen their roots.
Yet, despite all of the positive changes the country and individual communities have made to broaden their understanding and think about drug and alcohol addiction, many people still do not understand the true importance of rehab centers. In fact, even people who suffer from a substance use disorder don't recognize the importance of proper treatment either, and many of these potential clients will never decide to enroll in a rehabilitation center. Instead, it is a widespread occurrence that individuals who suffer from substance use disorders try and undergo the recovery process independently. They will often try to cut back on their drug or alcohol use, quit using substances cold turkey, and working to keep from falling back on old habits on their own time. To some, this may sound like the ideal way to detox from drugs and alcohol. Although these methods have small amounts of success, the safest way to undergo recovery is in a proper treatment center.
Although not all drug and alcohol use disorders are severe enough to amount to life-threatening withdrawal effects, some substance abuse conditions can end devastatingly when not handled correctly. It is always safer to undergo addiction treatment in a professional center, whether in Jacksonville or another area altogether. You want to be sure you will see long-term abstinence from addiction when you finally decide to pursue recovery. To ensure you are setting yourself up for the best chances of success and are working in the safest possible conditions to pursue healing, it is always best to enroll in a professional drug and alcohol rehab. Jacksonville, Florida, is a beautiful area filled with many different events, activities, and experiences for you to explore, even as a rehab attendee. The area is filled with resilient, self-assured individuals who are more than willing to support you on your journey to self-reliant recovery and abstinence.
These factors and so much more make attending a meth addiction treatment center in Jacksonville, FL, so amazing and beautiful. The experience is a highly valuable procedure. And at the end of the day, you and your family members need to remember that it is okay to seek professional help for recovering from a substance abuse disorder, no matter how independent you are. Some things are better worked on as a team, and here at SJRP, we want to be the backbone of your cheer squad. We have your best interests in mind every step of the way and will support you through every recovery journey stage. Our rehab center in Jacksonville, FL, is more than willing to be your team to work towards recovery.
Meth Addiction Treatment Centers for Jacksonville, FL Residents
Every day drug and alcohol rehab centers in Jacksonville, Florida–like St. John's Recovery Place–help thousands of people daily. Whether a rehab supports an individual client, helping a family work towards recovery together, drug and alcohol in Jacksonville dedicate themselves to cultivating relationships, new and old. Rehab in Jacksonville, Florida, operates very similarly to other substance abuse treatment facilities across the nation. Even so, not all drug and alcohol rehab centers are identical to each other.
Not all drug and alcohol rehabs in the nation provide the same services. Even all of the Jacksonville, FL rehabs have slight differences between each facility. Although every addiction rehab facility is made to help a client recover from substance abuse, not every center is a good fit for every person. Some drug and alcohol treatment facilities provide services to specific populations of people, like all female recovery, all-male, or dedicated themselves to serving members of the LGBTQ community. The idea is that allowing people to heal amongst like-minded people helps to cultivate community and minimize distraction during the initial healing process. At St. John's Recovery Place, everyone is welcome. We are an all-inclusive drug and alcohol rehab near Jacksonville, FL, that provides alternative and traditional treatment services to anyone in the community who needs our assistance.
SJRP is committed to providing clients with a quality holistic, comprehensive means of healing through tried and true healing methods. At our facility, we provide our clients with ample opportunity to focus on healing their minds, bodies, emotions, and spirit so that every client who completes rehab with us can enter back into society a well-rounded, balanced, prepared, and recovered citizen. Not all drug and alcohol rehabs operate in this manner, though. Some facilities only offer traditional treatment services for their clients to work through. But here at SJRP, we offer our clients the opportunity to engage in both traditional and alternative therapies to ensure the most well-rounded treatment practices to date.
Our Nearest Treatment Center
St. John's Recovery Place
1125 N. Summit St.
Crescent City, FL 32112
St. John's Recovery Place (SJRP) in Crescent City is our Central Florida drug and alcohol rehab center location that provides inpatient services including several medical detox, residential treatment, and aftercare through our Alumni program.
St. John's Recovery Place
6620 Southpoint Dr S ste 450-c
Jacksonville, FL 32216
Where Can I Find Drug Rehab Near Me?
Not all drug and alcohol rehabilitation facilities are created equal. Many share similar practices and principles, but you can run into a bad treatment center if you don't research. The process of trying to find the perfect rehabilitation center for yourself or a loved one can be both frustrating and scary. You want to be sure you can trust the staff and put your faith into the facility doing what it needs to provide you or a loved one with the appropriate care you need. It takes a lot of courage to admit that you need help and even more dedication to acting upon the idea of finding the right addiction treatment center for you. The matter isn't finding an addiction treatment center near you. The matter is finding a drug and alcohol rehab that works for you.
Here at SJRP, we put you and your needs first. We want to help you succeed on your journey towards sobriety and see you grow into a confident, loving, healthy, and happy person again. We know that addiction recovery is difficult to work through. We want to do all that we can to help you overcome your condition. Through all of your struggles and your triumphs, we have got your back! But, if you still aren't sure that St. John's is the place for you, we want to assure you that there are inpatient rehab centers every across the state and country for you to look into. If you are looking for an addiction treatment center for yourself or someone you love, you can complete a simple internet search to find rehabilitation centers near you. Some of the most commonly used search terms include:
"Where is there an alcohol rehabilitation by me."
"Drug and alcohol rehab near me."
"Alcohol rehab near me."
"Drug rehab near me."
"Alcohol rehab centers near me."
"Drug rehab centers near me."
How Does Addiction Rehab Work?
Jacksonville drug and alcohol addiction treatment centers in Florida–facilities like SJRP–work to help individuals recover from the effects of substance use disorders over time. There are several ways in which addiction treatment centers work to help their clients heal. Some of the most commonly known service's drug and alcohol rehab centers like SJRP provide include:
Cognitive-behavioral therapies
Counseling sessions
Medication-assisted treatments
Group activities
Family activities
Meetings
These services are provided to clients in well-rounded addiction treatment centers to help build a balanced environment for individuals to heal in. As an addiction treatment facility in Jacksonville, FL, St. John's Recovery Place works to move clients through the process of healing from start to finish. In rehab, you'll have the opportunity to learn new life and professional skills. You will learn new ways to deal with stress, triggers, and how to cultivate healthier coping mechanisms. You'll also have the opportunity to learn how to rebuild family relationships and friendships. And with every step of the way, you'll learn how to expand upon the lessons you've learned until you finally complete rehab and can reintroduce yourself to society as a sober individual.
Jacksonville, Florida Alcohol Rehab Centers & Drug Rehab Centers
Addiction rehab facilities like SJRP in Jacksonville, FL, are resilient infrastructures dedicated to working hard for clients' success. These centers have seen and gone through a lot of change over the years, but their mission has always remained the same: helping people heal and return to normal life. Each drug and alcohol rehab facility in Jacksonville works diligently to provide their clients with the access they need to essential treatments. Here at SJRP, we offer a wide variety of services for our patients to engage in. We want to make sure you receive the care you need, so all of the treatments at SJRP are solid, scientific therapeutic methods with years of proven research to back their methods and practices for substance abuse treatment. Some of the treatment programs we offer here at SJRP Jacksonville, FL include:
Why Choose Our Facility?
So, why should you or a loved one choose to enroll in a St. John's Recovery Place addiction rehab facility for treatment? There are many reasons! We offer luxury amenities, sober-safe campus activities and provide you access to all of the natural beauty Florida has to offer. Here at SJRP, we will prioritize your mind, body, and emotions moving, alleviating boredom and strengthening the overall healing process.
At St. John's, our number one priority is you. We want you to feel cared for. We want you to feel challenged (in all of the right ways). We want you to feel confident and proud of the decision you have made to chase recovery. And we want you to feel comforted and supported through every difficulty and elation you have throughout the recovery process. SJRP is not just a drug and alcohol rehab facility. It is a home and a family. And we want you to be part of this community.
Addiction Recovery Activities Near Jacksonville
Once you have completed your substance abuse treatment program, you must take a moment to relish the feeling that you've done it. You have achieved sobriety. But once that moment is over, you must begin to think about the work you must continue to do to remain abstinent from drugs and alcohol. You must find ways to keep both your mind and body occupied. In rehab, you will be exposed to many new experiences and opportunities, some of which will allow you to expand into new hobbies. Attending addiction recovery in Jacksonville, Florida, is especially helpful in this area, as the weather typically permits you with new opportunities to try new indoor and outdoor activities year-round. But even in Jacksonville, you must remember to engage in these new activities you enjoy, continue meeting up with like-minded friends, and maintain a healthy support system. This way, you do not compromise all the work you have done in addiction treatment.
Boredom can be a silent killer. Being bored often magnifies the effects of sporadic cravings, leaving your mind wide open to experiencing the cravings of old habits and desires. You must fight these thoughts along with boredom actively. Alcohol and drug addiction rehabs in Jacksonville, FL–and even across the nation–want to see their client remain substance-free. Their very existence depends on it. Luckily, for most people who work through rehab, adopting and sticking to a new hobby to enjoy isn't hard. There are plenty of new skills to try including; writing, hiking, drawing, reading, playing an instrument, etc. And in Jacksonville, there exists a diverse set of sober-friendly platforms and activities for individuals to try, including:
And so much more. Addiction recovery is a long, hard process. But it doesn't come without its own set of memories and enjoyable moments. In your recovery journey, you will likely ask if all the difficulties are worth it. We promise you the struggle is well worth the outcome. Finishing addiction rehab can help you change your life. It has the potential to change the lives of even the people around you. Here at SJRP, we know addiction is hard, but we promise you that the journey and outcome are worth your effort.
References