Jacksonville, FL Addiction Treatment Programs
Ever since the United States was born, drug and alcohol addictions have been a growing concern. Substance use disorders and addiction have become a growing epidemic in the U.S., in some states, more than others. Citizens fight against the daily influences of drugs and alcohol. In the city of Jacksonville, FL, the seriousness of the national drug epidemic situation floats close to the surface of local and national news.
The seriousness of the drug epidemic is widely understood within the State. And as a result, the State of Florida works diligently to provide as much support to individuals in need as possible. St. John's Recovery Place (SJRP), a drug and alcohol rehab center located near Jacksonville, Florida, citizens struggling with addiction can engage in healing therapy programs geared to help them recover holistically as one of the most traveled land, sea, and air States, Florida serves as the hub or illicit and prescription drug and alcohol movement in the nation. One of the most commonly trafficked substances being methamphetamines.
From the beaches to the cities surrounding the Crescent City, Florida area, SJRP provides residents struggling with addiction the quality holistic treatments they need. SJRP focuses on supporting clients through holistic recovery practices, encouraging residents to heal through natural connections, mindfulness practices, and authentic connections. No matter what you are struggling to overcome, through tender care, love, and undying support, SJRP can help you overcome addiction.
Contact Us
Call to speak with St. John's Recovery Place Admissions Team
(833) 397-3422
Start Your Journey to Recovery in 3- Easy Steps Contact Us
Contact us for your FREE one-on-one consultation. Your call is FREE and CONFIDENTIAL.
Verify Insurance
We'll verify your insurance. It's FAST and FREE. There's no obligation for treatment. Begin Healing
You start your journey to healing and wellness. We'll keep your information private.
Millions of Americans struggle with substance use disorders, and thousands more work to confront the condition's underlying effects. As the nation has grown, so has the drug epidemic. But luckily, as the drug epidemic has grown and changed, so have addiction treatment centers. For many years the nation held a negative stigma against addiction and individuals who struggled with substance use disorders. Families were torn apart, and friends lost track of one another as society adopted the belief that individuals who struggled with substance abuse were lazy, despondent people who needed to be shown tough love to get their lives back together. But today, the world knows better. As a society, we understand that addiction is a disease of the mind that alters the way people think, act, and feel. It is a condition that needs diligent, quality treatment, support and care to overcome. But it is possible to overcome addiction.
The stigma against addiction changed, and thus the narrative of drug and alcohol rehab began to take form in a whole new light. Every drug and alcohol rehab is slightly different, but they all share the same overall goal; to help people recover their lives and heal from addiction daily. Here at St. John's Recovery Place, we offer our clients various treatment methods to choose from, each tailored to fit their specific needs. We even offer services to treat one of the most trafficked drugs in Florida's borders, meth. Addiction treatment centers in Jacksonville, FL, are many. Still, to ensure you get the best quality recovery services, SJRP is here to serve you.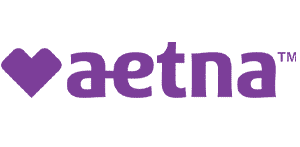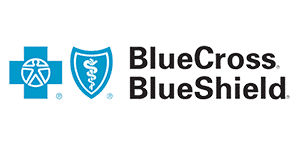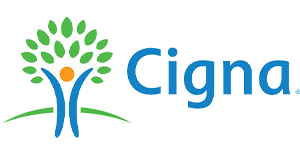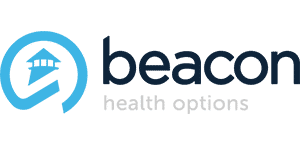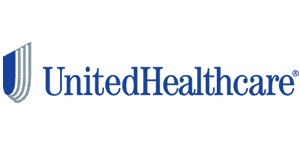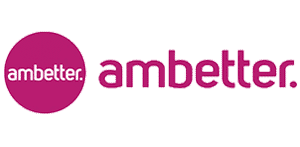 What You Need to Know About Methamphetamines
Methamphetamines, otherwise known as meth, is a powerful stimulant drug originally derived from its parent medication, amphetamines. Typically, meth is distributed in a white or off-white powder that can be placed into pill capsules or hardened into a rock-like (crystal) form. There are several ways someone can misuse methamphetamines, including:
Smoking
Snorting
Injecting
Ingesting
Typically, it is most common for people to either smoke or snort meth. Still, generally, the most popular form of use varies per region of use. Methamphetamines were originally developed to be distributed medically in inhalers and nasal decongestants for weight loss and short-term treatment for attention deficit hyperactivity disorder (ADHD). But since meth is a highly addictive central nervous system stimulant, it is never prescribed for long-term use.
To help people avoid falling into accidental meth addictions, methamphetamines classify under Schedule II substances, warning individuals of the medication's addictive qualities to inspire caution with use. There are many reasons why people come to misuse drugs or alcohol. Typically, people misuse methamphetamines to experience a rush of euphoria or feelings of well-being. But many adverse effects follow meth's initial feelings of euphoria.
The Effects of Methamphetamines
Methamphetamines are powerful central nervous system stimulants. They are fast-acting and potent. Even small doses can have a significant impact on anyone's individual system. As a result of this potency, methamphetamines were never meant for long-term use, only as a temporary aid to increase focus, wakefulness, activity, productivity, and support a healthier appetite. Unfortunately, many adverse effects can occur with methamphetamine use, especially when used incorrectly or recreationally. The short-term effects of meth i