Suppose you or your loved one struggles with a substance use disorder or addiction. In that case, recovery may be a new, interesting, or even overwhelming topic for you. "Is recovery from addiction possible?" "Will I be able to give up drugs or alcohol to live a healthier, happier life?" "What happens if I relapse?" These and many more questions may be running through your head at this very moment as you consider the next steps for your future. You may even be curious about what the aftercare system for rehabilitation and recovery looks like.
Well, there is no reason to fear! The good news is that drug and alcohol addictions are 100% treatable. The "bad" news is that you will have to continually remind yourself not to compare your recovery journey to another person. Rehab and recovery, just like addiction, looks different for every individual. Still, it is possible to beat substance abuse and use disorders. But what happens if you have already made it through the initial steps for addiction recovery, and you are about to start living life on your own again? Is there a way to ensure you stay sober after rehab ends? Essentially, what are the 12 steps to recovery?
What is the 12 Step Recovery Program?
There are many methods of treatment that are utilized in rehab recovery programs. Some therapies include cognitive-behavioral practices, adventure plans, family sessions, and multiple individual counseling forms. Trained rehab staff will frequently use several different therapies, medicines, and treatments in a client's rehab program. This is to ensure they receive the most well rounded, holistic, quality recovery aid possible.
One of the most commonly utilized rehab treatment programs is the 12-step recovery plan. The 12-step recovery program is a model of addiction treatment that helps clients help each other work towards, achieve, and maintain sobriety during and after traditional rehab practices and programs. Rehab programs developed the 12-step process initially for use in AA (alcoholics anonymous) meetings. Still, they quickly spread for use in other types of drug and alcohol addiction treatments. A 12-step program is not a replacement therapy or treatment form that can undermine traditional drug and alcohol rehab. Instead, 12-step programs are useful tools that can complement and extend the effects of professional drug and alcohol rehab services and treatments.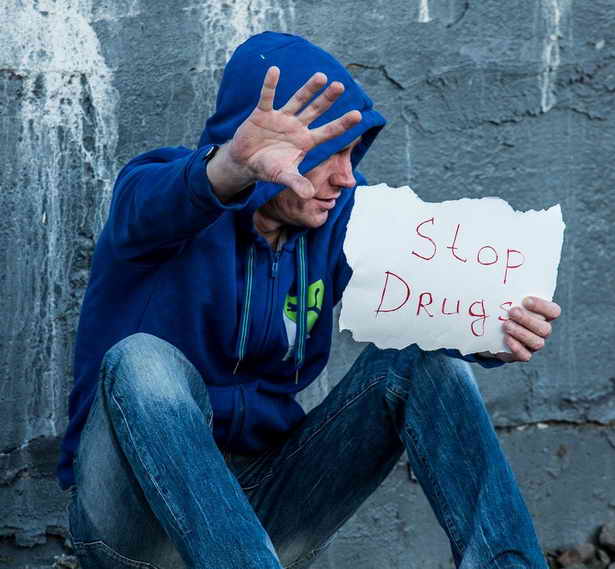 12-step programs are generally used in aftercare, self-help, or group support settings. These programs are made to help individuals encourage one another to work towards achieving and maintaining sobriety continually. Clients encourage one another by sharing similar experiences, supporting one another, and finding joy and hope in everyday life. Each individual is working so hard to live to confront daily challenges. 12-step programs are an excellent source of good. These programs help motivate 50% of all drug and alcohol rehab clients to remain sober long-term and work to rebuild themselves and relationships they have harmed in the past due to their addiction. These types of programs typically require clients to submit their recovery journey to a higher power and work from one step of the process at a time.
The 12 Stages of the 12-Step Recovery Process
There are many variations, and alternative 12-step methodologies aftercare support groups and addiction facilities meet numerous individuals' needs. Not every client believes in a higher power, of the same type of higher power. Most 12-step variations have been adapted to fit the need for a program that does not rely on the submission to a higher authority for recovery success. Even so, many of the stages in the 12-step recovery process remain the same. The 12 steps involved in the 12-step recovery program include:
The client admitting, they have no control and are powerless in the light of their addiction.
The individual concedes to believing in a higher power and that authority's ability to help them overcome their addiction (in whatever form).
The client decides to turn control of their life and addiction over to their higher power.
The individual conducts a personal survey and moral inventory.
You admit to yourself, the higher power, and the individuals who you have harmed that you have done wrong.
You ready yourself to allow the higher power the opportunity to correct any shortcomings or wrongdoings in your character.
You ask the higher power to help you amend the shortcomings you identify.
You make a list of the wrongs you have committed against others, making sure that you are willing to amend those wrongs in the near future.
The client contacts the individuals they have hurt if possible, acknowledging the wrong they have done and work to make amends with these individuals.
The client continues to work on themselves inside and out, taking personal inventories to identify wrongs they commit and admitting when they need to change things or make amends again.
You continue to seek enlightenment with the higher power through meditation, prayer, and constant self-refection.
In the end, the client works to help others learn about and use the 12-step process as they need.
With this self-and group-support model in practice, clients help themselves, and other individuals achieve and maintain abstinence in rehab or aftercare settings. These types of programs allow for groups to foster deeper connections and build healthier communities amongst themselves. Thus 12-step programs help individuals adhere to a higher level of accountability, honesty, and dedication to the process of healing. Each meeting group may work slightly differently from one another. Still, clients work through the 12-step process by listening and sharing in their support group settings. Then clients grow by working on their steps and goals for healing on their own after sessions have ended. Nearly 50% of clients who finish rehab and work through the 12-step program remain sober after treatment, with only 25% undergoing a relapse or two before achieving long-term substance abuse abstinence.
If you or a loved one suffers from addiction, there is hope! Whether you use a 12-step method to help keep you on track for achieving your recovery goals or attend another type of peer support group during and after you finish drug and alcohol addiction rehab, long-term sobriety is a tangible end goal you can work to achieve. Addiction is complicated, challenging, and disheartening. But, with the help of your loved ones, the 12-step process, your peers, and the staff here at St. John's Recovery Place (SJRP), you can achieve your goals and so much more! We believe in you, and we are here to help you every step of the way. Call us today at 1-833-397-3422 to find out more about your next steps and getting involved with a 12-step program.
References
DMHAS. Connecticut's Official State Website. Connecticut State Department of Mental Health and Addiction Services. Twelve-Step Facilitation. (Accessed 2021, January 27).