SJRP Knows How to Have Fun in Recovery
In a blast from the past SJRP residents and staff came together to celebrate recovery with an 80s themed potluck lunch. There was music blasting from the boombox, enough food for an army, and fun and games for all including trophy winnings for best dressed. Most importantly, everyone came together to show that there are ways to party sober and have fun in recovery.
Having fun in recovery is about more than just throwing on the brightest leg warmers you can find, it's about showing up – first for yourself, and then for others sharing in your recovery. Addicts often mistakenly think recovery means giving up on fun. But sobriety doesn't mean you give up on having fun. In fact, you should NEVER have to feel like you're giving up on having fun when you give up alcohol or drugs. Quite the contrary actually — when you attend a fun event sober, you actually get to remember it the next day!
Know someone that recently completed SUD treatment and needs some pointers on staying sober at a party or even making the decision to attend a party in early recovery? Follow these tips to have fun in recovery and party sober:
1. Make Food the Star of the Show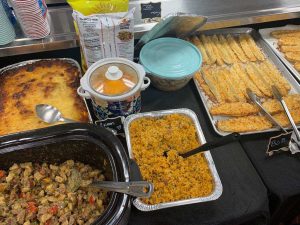 It's easy for a party to be heavily centered around alcohol, and in recovery that can be really difficult to face.  It's usually best to avoid triggers in early recovery, but if you're coping skills are strong enough to attend a party where alcohol will be present, make sure you make food the star of the show for you. Focus on the various food options available and socialize around that, NOT the drinking.
If you're planning a sober party, consider a daytime event such as a brunch or lunch. Potlucks are a great option for sober party themes because they make the focus on the food rather than shifting focus to alcohol.
2. Choose Sober Party Events Wisely
Especially in early recovery, it's important to choose the events you attend with careful consideration. Maybe in your previous lifestyle it was "normal" to attend every and any party or event you were invited to, but as you focus on yourself, your recovery, and your ability to say "NO" consider also saying "NO" to events that are not vital. Meaningful parties, like the birthday party of a loved one or close friend, will certainly bring you more joy than events with little purpose.
Don't attend a party just to do something. If you're looking for ways to have fun in recovery, chances are you'll find that constantly attending parties is both exhausting and potentially derailing to your recovery success. Determine which events are most worthwhile and important to you to attend, and politely disregard the rest. You are in control of your sobriety and your recovery is more important than any event will ever be.
3. Keep Your Friends Close
If you're attending a party for the first time in your recovery, make sure you've got close friends who support your recovery with you. If you feel pressured by outsiders while you're at the party, your friends will be there to help you feel stable, comfortable, and in control. If you need support, you'll have it. Part of staying sober at any party is about being able to consistently turn the cold shoulder on drugs or alcohol. If you're concerned about attending because you don't have any sober friends, consider seeking support from your sponsor, an alumni community, or through sober companion programs found in local groups.
4. Keep a Drink in Your Hand
Not an alcoholic drink! A drink of water, coffee, or soda is fine. The point is to have what you are drinking in your hand so that others at the party do not offer you drinks all night long. If you've got a drink in your hand it's not likely that drinks will be pushed on you. If you're attending a cookout or BBQ, bring a cooler of drinks with you.
5. Don't Be Afraid to Have Fun!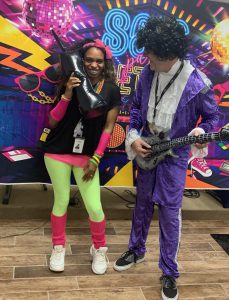 Recovery is so much fun! Whether you're totally new to recovery or you've spent several years of your life fortunate enough to find yourself in recovery, celebrate it! Partying sober should not be stressful or boring by any means. Enjoy yourself!
Now that you're finally free from the shackles of addiction to drugs and alcohol, allow yourself to have fun. Get involved in the dancing, singing or games played at the party. Socialize like a boss. Do what makes you happy.