St John's Recovery Place in Florida
Continue Your Journey To Recovery.
Call or text us today!
We at SJRP know that each person dealing with alcohol and drug addiction has their own story and needs. We strive to help such people in their journey to attain inner peace, happiness, and complete recovery from their addiction.
Patients need to be immersed in a supportive environment to free themselves from addiction and regain control of their lives. And SJRP offers just that.
Please fill out the form to get started or give us a call.
We are here for you 24 hours a day, 7 days a week.
Experience Real Recovery.
St. John's Recovery Place is a full-fledged drug treatment center, centrally located and outside the hustle and bustle of city life, making it an ideal substance abuse recovery and healing destination. The warm rays of sunshine, tranquil surroundings, our helpful and supportive staff, and our multiple drug or alcohol addiction programs help those struggling with substance abuse. We teach you to manage your addiction and resist the temptation of drugs to be forever out of your habit.
The warm rays of sunshine, tranquil surroundings, our helpful and supportive staff, and our multiple drug or alcohol addiction programs help those struggling with substance abuse. We teach you to manage your addiction and resist the temptation of drugs to be forever out of your habit. An addiction to drugs affects your life in many ways. For example, it can end up in broken relationships, negatively affect one's work and school performance, and even trigger health conditions.
If you watch someone struggling through addiction or notice abuse symptoms in yourself, it is always better to seek treatment. It is the best and only way out of the clutches of addiction as quickly as possible. And seeking treatment from a luxury rehab center like SJRP is the best step you can take toward a drug-free life so that you focus on leading a healthy, happy, and sober life.
What Our Clients Say About Us
Don't just take our word for it, read what others say about our Florida rehab program! Whether speaking to past clients, current inpatient residents, staff members, or other businesses and their professionals, SJRP Florida drug rehab has received praise and glowing reviews from almost everyone they encounter.
The Cost of Treatment Shouldn't Be a Burden We Accept Most Health Insurance Plans
Many clients are surprised at how affordable their treatment is with the help of their health insurance. At our addiction and recovery center, the goal is to make sure that anyone who needs treatment for drug or alcohol addiction can get help. Find out if your insurance covers our Florida drug and alcohol rehab center. Click the Verify Online button below to get started.
Easy No Obligation Insurance Benefits Check
It's easy to verify your insurance online – find out if our Florida recovery center accepts your insurance. Click "Verify Online" now to get started.
Effect of drugs & substance abuse on brain
Drug abuse disrupts the brain's normal process of sending and receiving information. Some even overstimulate the brain parts controlling emotions, movements, and motivation to create a false sense of happiness.
The brain starts producing less dopamine with repeated drug use, leading to addiction and the need for drugs to get the euphoria. The drugs have gained control over the brain functionality, leaving addicts seeking a high that is not easy to achieve.
Signs to Look For:
You know it's time to look for addiction treatment services if you notice these signs in yourself or a loved one:
Avoiding family and friends
Depending on drugs to cope with emotions or trauma
Having a new group of friends
Doing something risky like driving while under the influence
Missing work and performing poorly at school
Doing whatever possible to get drugs
These signs indicate a possible addiction to drugs and are signs you should not neglect. SJRP can help curb your addiction and pave the path to a sober and happy future.
Detoxification- An essential part of a drug rehab center
Detoxification is an essential part of our drug treatment services that helps rid the body's dependence on drugs, which can often end up painful and uncomfortable. Medication-assisted treatment detoxification is the most effective way to detox instead of quitting cold turkey. By going cold turkey, the detox effects start after 12 hours of the last drug use, making the victim so uncomfortable that using drugs seems to be the best remedy.
We have medical professionals on hand 24/7 to administer the appropriate medications like suboxone and methadone to reduce the intensity of withdrawal symptoms like insomnia, shakes, anxiety, and depression.
Contact us to learn more about our detox process and other treatment options for your addiction to drugs in St. John's Recovery Place.
How SJRP treats drug and alcohol addiction
Each person addicted to drugs tends to experience different symptoms and interactions, which is why we at SJRP alcohol treatment centers offer customized and unique drug treatment programs. We have an extensive admission procedure for everyone seeking substance abuse addiction treatment at SJRP.
Our team of medical professionals asks questions to come up with a treatment program that most specifically meets your medical requirements. We assign a therapist to you upon arrival who creates a long-term therapy plan that can treat your addiction and even prevent a relapse.
Our drug abuse treatment programs include several behavioral therapies like:
Our highly trained staff and therapists at SJRP offer every patient the best care and treatment. We consider it our responsibility to be part of your journey to recovery from your addiction to drugs.
Mental health services administration for tailored dual diagnosis treatment
With drugs affecting the brain's working, it's not surprising that prolonged drug abuse can trigger mental disorders. And mental disorders that occur with addiction are called 'dual diagnoses.
And most of the time, it's because there is a story or reason that drives a person towards substance abuse in the first place. And the only way to truly recover from your addiction to drugs is by first addressing any underlying mental health disorders you may have so that you can free yourself from its clutches.
Unfortunately, mental illnesses like schizophrenia, social anxiety, depression, sex or gambling addiction, and eating disorders exhibit the same symptoms, so most patients are misdiagnosed and mistreated.
However, SJRP has a mental health services administration that accommodates and treats the specific needs and challenges of drug rehab and co-occurring disorders.
And as no two cases are similar because the triggers for addiction and mental health disorders vary, SJRP offers customized addiction programs for all our patients. We maximize and make use of our warm climate by designing a drug treatment plan where you get more time to exercise with constant exposure to sunlight for an overall improvement in your health and mood.
Besides, the people of Florida are naturally friendlier, which is why our patients never have complaints about our support staff or medical professionals.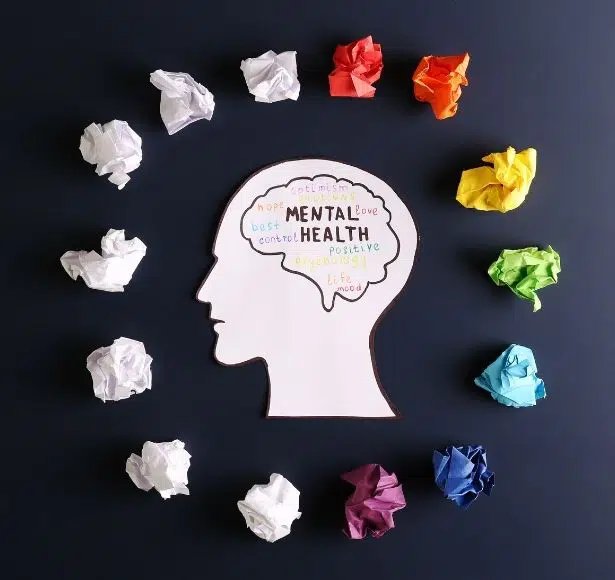 Our after-care plan
Your drug treatment provider in Florida, St. John's Recovery Place, does not just help you curb your addiction.
Our treatment plan also includes the appropriate after-care plan to help you transition from your rehab to return to work sober. We place lots of emphasis on coming up with the best after-care plan because it can often decide the success of our drug rehab efforts.
Our after-care plan can include enrollment in a 12-step program where you get to share experiences with peers, group therapies, and family involvement to help you on your road to recovery further.
Stop Drug & Alcohol Abuse-Retreat & Recover with SJRP
Addiction is a complicated topic, with there being so many reasons for a person to end up addicted or dependent on drugs. At St. John's REcovery Place, we perform an extensive analysis and assessment of our patients to determine the underlying trigger for drug abuse. It can be anything ranging from biological to sociological or emotional factors that compel and make a person eventually succumb to the use and abuse of drugs.
We also know that addiction is a vulnerable state because we have been there too, not long ago. We understand how different life can be with the right professional help and program, so our staff works with care and compassion to provide you with the best healing, tranquil and intimate addiction recovery environment.
We have structured our living quarters to make you feel at home with state-of-the-art facilities and minute attention to detail. We intend to help you focus solely on getting better and nothing else.
We know that stopping drug use isn't easy for you and that it may perhaps be the most challenging thing you will ever do in your life. But it's thanks to your courageous decision to seek assistance, that you can at least embark on your journey to sobriety.
This is why the team of medical experts in our Florida drug treatment center works hard in holding your hand and guiding you on the path to recovery. So if you are ready to take your first step towards leading a sober life, we invite you to apply for admission to our drug rehabilitation treatment center. Our compassionate and helpful support and professional staff are always there to guide and support you through the recovery and admission process.
Inpatient or Outpatient treatment centers- Which is better?
SJRP offers multiple treatment options, including intensive inpatient and outpatient programs. Each program serves its purpose, so you must know all your options to select the right program for your specific needs.
Outpatient treatment program
In the case of outpatient treatment program, you don't have to stay in our outpatient centers throughout your treatment. We have a few sessions spanning a few hours long spread across the week, and you can return home after completing the sessions.
In short, you do not have 24/7 medical supervision and are accountable for your actions while outside our premises.
We recommend outpatient treatment for people who have completed an intensive inpatient program or patients suffering from a case of mild addiction. It is also a better option for people who want and can continue performing everyday activities like their responsibilities at work, home, and school.
We may conduct drug tests as required as you learn to regulate your exposure to drugs and other substances.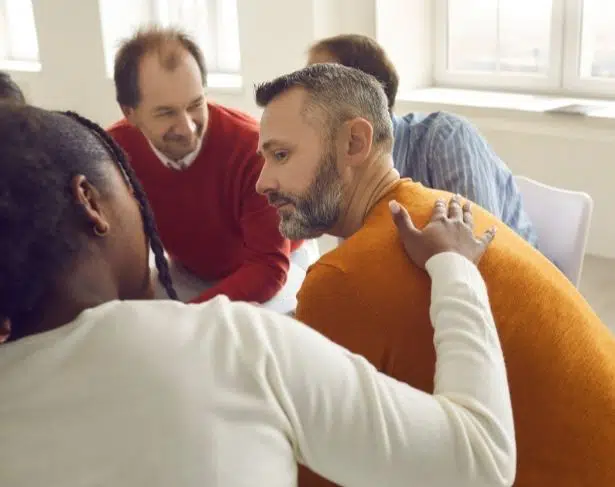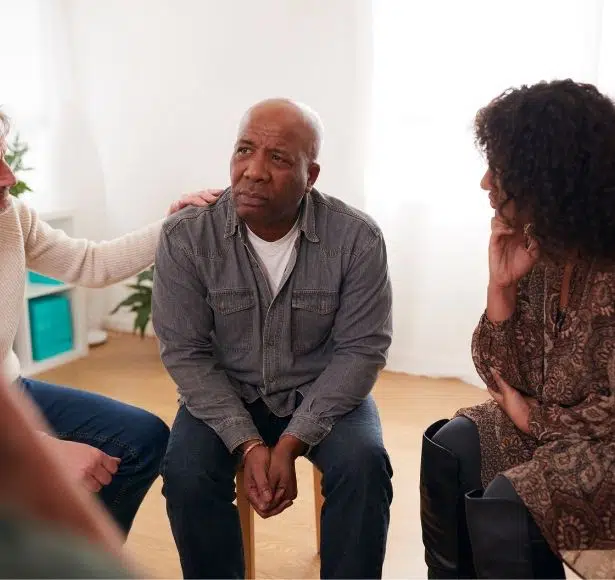 Inpatient treatment centers in Florida
Patients under our residential treatment center program receive 24-hour care from medical professionals ready to treat them even in a medical emergency. We know that going through a drug recovery on your own is not easy, so drug recovery is more of a team effort at SJRP.
We recommend this treatment option for patients who have tried an outpatient treatment program but failed. It is also a better treatment plan for patients struggling with co-occurring conditions like depression and anxiety along with their addiction.
As peer support is essential on your road to recovery, inpatient treatment program is a better option if staying away from drugs in your home is challenging. Don't hesitate to divulge this because this is a common problem many addicts face. What's important is that you accept it is a problem and decide to seek help.
As these programs usually last 30-90 days based on your individual needs, you should also be able to take time off school or work to attend the program. We also recommend inpatient treatment for patients who need to spend time away focusing on their healing.
Do not worry if you aren't sure which program to choose and join for substance abuse treatment in Florida. Our therapists and professionals are more than happy to help you select the correct type of addiction treatment program we know you will be able to complete and start leading a sober life.
We take pride in our well-maintained and comfortable outpatient and inpatient rehab facilities. We ensure they are devoid of any form of clutter or distractions which may affect your recovery process.
With our premises close to a beautiful lake and large and spacious premises, the SJRP has more than is enough for our patients to relax, rest, and recover. Most importantly, our drug rehab centers in Florida are structured to help you in the best ways possible to give you a fresh start in life. And to help you rebuild, recover and love yourself through the process.
How is St. John's Recovery Place different?
Clients looking for a peaceful, tranquil substance addiction center in Florida, most often than not, choose SJRP for the top-quality care our experienced professionals offer. We know that substance abuse treatment can get scary and uncomfortable to the patient and that you may experience multiple moments of discomfort through the therapy.
While keeping this in mind, we design our programs to ease as much of that discomfort as possible. We adopt a holistic approach to recovery, where our medical professionals consider both the physical and mental factors of the addiction. Based on our findings, we then work to heal your mind and body and bring you out of your habit.
We believe and follow the foundation that recovery from an addiction to drugs is not something you can achieve overnight. We take a step-by-step approach toward your recovery, providing you with every possible means and opportunity for a successful recovery.
We focus more on encouraging our patients to adopt a positive attitude to life, teach them to make healthy choices and, in a nutshell, teach you the joys of leading a sober life along with tricks to prevent relapse.
While joining a drug rehab facility may seem to be the last resort when you start your journey, it is just the beginning.
And we at SJRP stick by your side till you reach your destination of sobriety, helping you all the way, making you realize that joining one of the best drug rehab centers in Florida for substance abuse was indeed one of the best decisions you made!
Florida department addiction centers near me
Location is one of the most essential factors to consider while looking for the perfect rehab treatment facilities. This is because location serves two purposes, one for each type of our treatment facility.
Our outpatients generally want a nearby drug treatment facility so that they do not have to spend too much time traveling to and from the facility for their sessions. On the contrary, our residential rehab center patients prefer a facility located much farther away from home.
There is thus no risk of temptation for them to return home amidst the addiction treatment programs. American addiction centers are located across the USA and Florida, where West Palm Beach houses many luxury rehab centers.
Payment options
You will also have to choose the best drug and alcohol rehab facility based on the available payment options. The good news is that most rehab centers in Florida, including us SJRP, accept private health insurance coverage.
FAQ
Here are a few of the questions most new patients ask our admission teams:
Experience Real Recovery.
We treat a wide range of addiction and behavioral health conditions including dual diagnosis, drug addiction and alcoholism. We accept most insurance carriers.
Call or text us today!